When the Union Canal was first built, bridges were necessary to allow people and goods to cross readily from one side of it to the other. Most of these bridges, many of which are still in use today, were built of stone. But, as time passed, some of the early bridges had to be replaced or widened to cope with increasing traffic. At the Edinburgh end of the Canal, there were originally 5 wooden draw-bridges—including one where the Leamington Lift Bridge now stands—none of which survives today.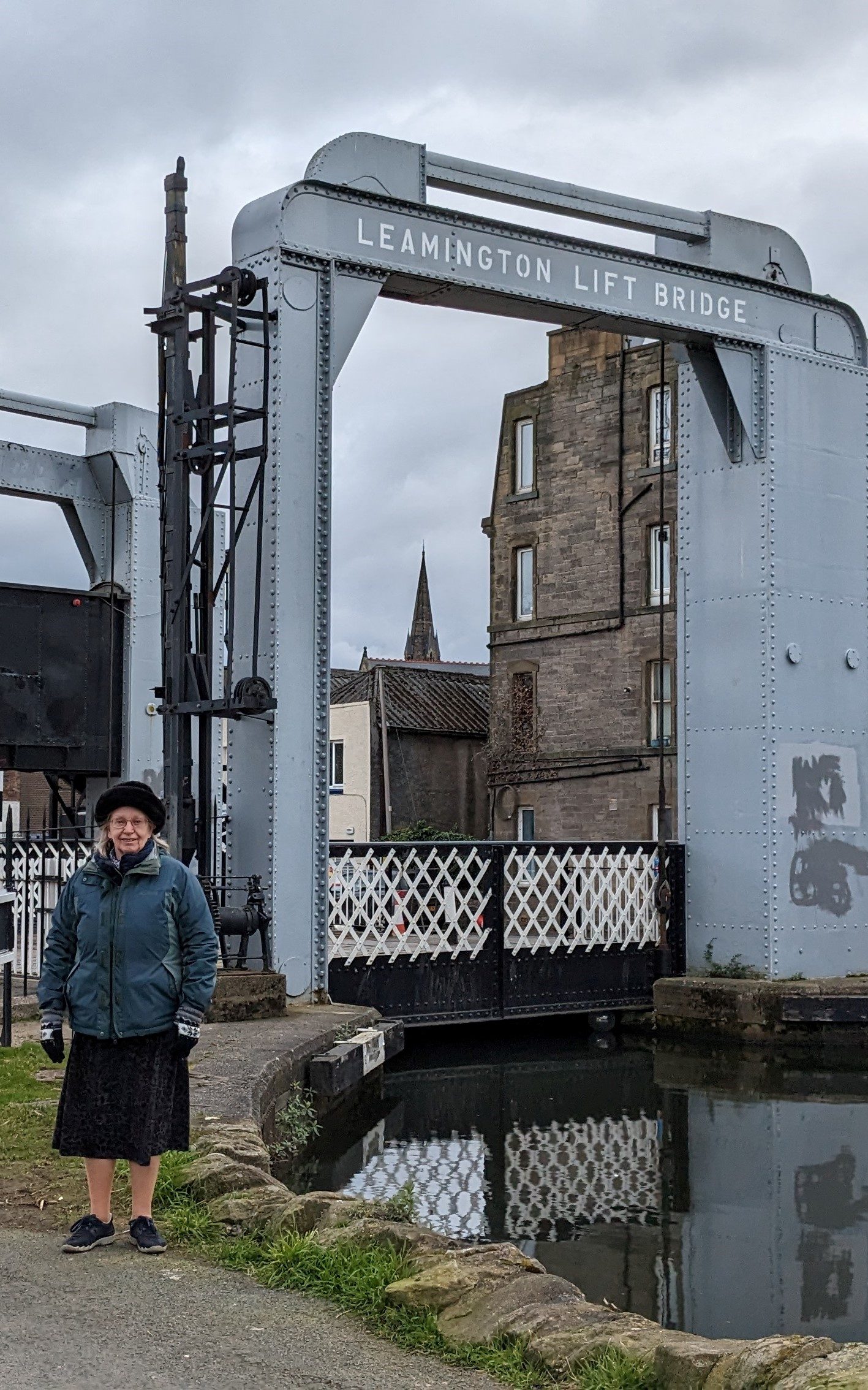 In 1865, The North British Railway company became the owners of the canal and, in 1869, replaced the Fountainbridge draw-bridge with a lifting bridge. In 1906, that lifting bridge was in turn replaced with a new steel vertical lift bridge designed and built by Sir W.G. Armstrong Whitworth of Newcastle. The new bridge's road deck was raised using the latest technology: an electric motor. The power supply for this came from the Electrical Lighting Central Generating Station which had been built in 1895 in nearby Dewar Place. The electric motor drove a winch with two ropes which hauled down the counterweights to lift the bridge deck. The adjacent footbridge allowed pedestrians to continue on their way across the canal when the lift bridge was raised to allow boats to pass beneath it.
By the end of the First World War, traffic on the canal had declined, and in 1922, the decision was taken to close the canal to the east of Fountainbridge and infill the terminal basins of Port Hopetoun and Port Hamilton. A new terminus called the Lochrin Basin was constructed to the south of Fountainbridge. As the lift bridge was no longer needed in Fountainbridge, it was dismantled and rebuilt on its present site, replacing the only remaining original wooden draw-bridge over the Union Canal and being renamed the Leamington Lift Bridge.
The fortunes of the canal continued to decline for almost 60 years until, in the 1980s, canal enthusiasts and local people started campaigning to make the canal navigable once more. In 1986, the Edinburgh Canal Society was formed and in the 1990s, British Waterways submitted a funding bid to the National Lottery to restore the Union and Forth and Clyde canals. This bid resulted in The Millennium Link Project which restored the lowland canals to through-navigation.
As part of The Millennium Link Project, Leamington Lift Bridge was returned to working order, a hydraulic lift system replacing the original electric and winch mechanism. Further work to stabilise the bridge was carried out in 2018/19 and, in July 2021, it was awarded a Red Wheel by the National Transport Trust.